So, as mentioned previously, there are some very compelling reasons I have decided to use Marjah for good and share her with others. She has a very special story, and everywhere we go people just have to stop and pet her or talk to her – as often as not before they even notice she's missing a leg. When anyone asks if she's a Service Dog, I always quip "Negative, I am her Service Human". I joke that she's only 15% as cute as she was when she was a puppy, but wherever we go she captivates people – some much more than others.
Last Friday, I was allowed to take Marjah with me to training that I'm currently going through with the Wounded Warrior Project's TRACK Program, even though she is not a service dog. I had brought her with me once before only because I had to – she had a chemo treatment that morning, and I didn't have the time to take her home before class started that afternoon. In the weeks since then, my TRACK teammates have asked me daily how she's doing and when she would be back for a visit. They have decided that she should be our class mascot, and they've even pushed me to have her PhotoShopped into our official team photo, which will be permanently deisplayed at the WWP facility. I finally caved last week and arranged for a special visit… which honestly will be the first of several if things go well.
Like I said before, anywhere she goes people notice and adore her. She is America's Tripawd, she's a little rock star and I just hold her leash. Never has that been more apparent than when we visited TRACK together.
When we arrived, I took my seat and chatted with teammates. Marjah settled next to me quietly, and within less than five minutes my teammates began to come over for a little bit of Marjah time. And this happened: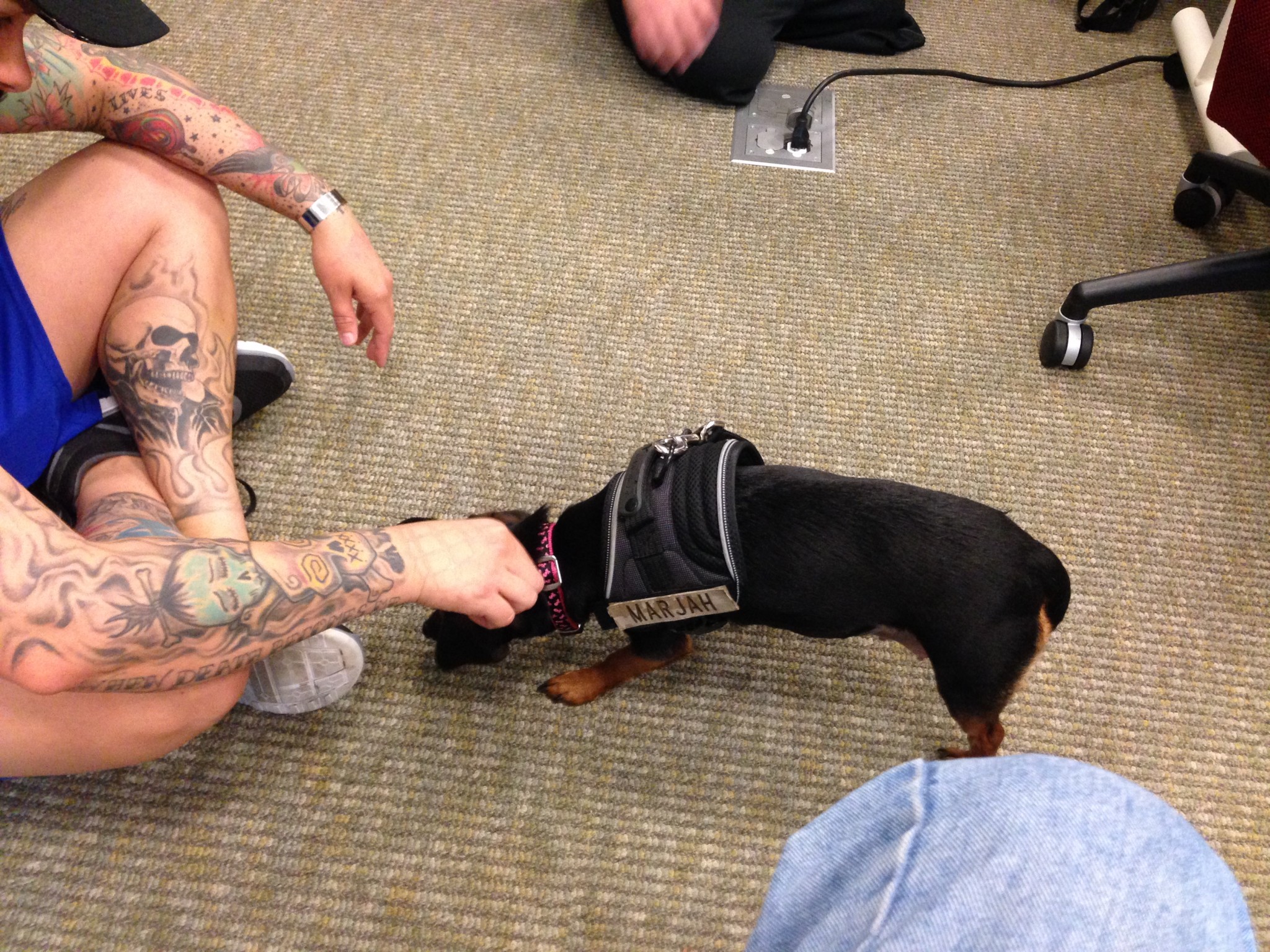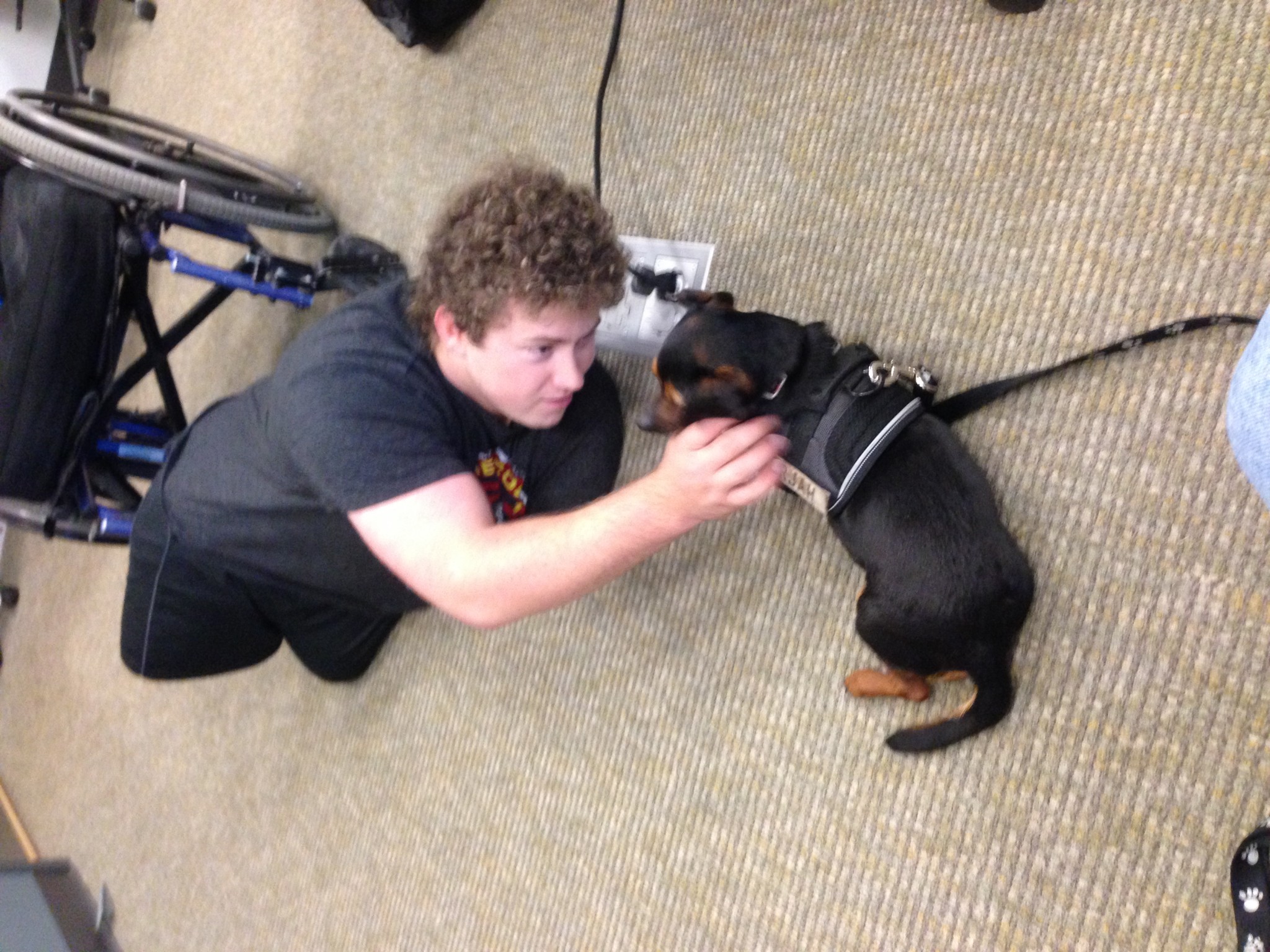 It takes a little doing for a combat-wounded triple amputee to get out of his wheelchair and lie down on the floor. I could have easily picked up Marjah and put her in someone's lap. She captivates people, some much more than others, and that's something you can't coach or just make happen. As I sat and watched, Marjah seemed very comfortable playing in the floor with my teammates, not once looking up to me for reassurance or approval (like she usually does when she's meeting someone up close). She inspires that bond of closeness, but she also enjoys it herself.
Any other dog or pet I've ever owned, if it had come down to shelling out thousands for medical care… I honestly don't know if that would have happened. With Marjah though, it sort of had to happen. Between her story, the way she engages anyone in public, and the effect that she has on those who have the most in common with her, I knew I had to keep her around as long as possible. I also realized that I need to share her with others as much as possible, whenever possible – particularly those who would benefit from it the most.
She's not my dog, and it wasn't my choice – she needs to stick around and keep meeting others who need to meet her and don't even know it yet.